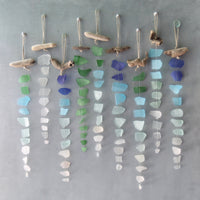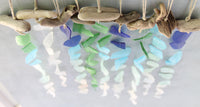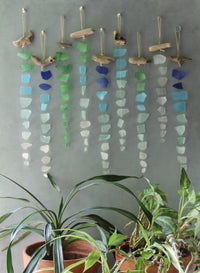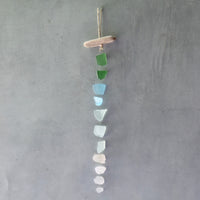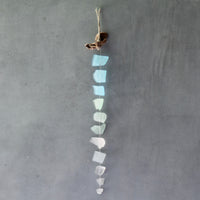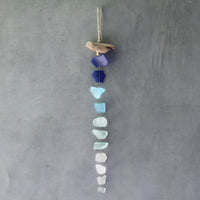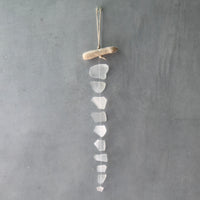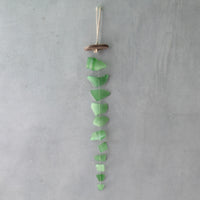 Sea Glass Suncatcher
Add a little color and beach vibe to your world with this handmade sea glass suncatcher. Each piece of sea glass is carefully chosen and hand-tied to create a delicate but lasting mini-mobile.

Hang this little cutie inside or outside and feel let the calming colors carry you to the beach in any weather all year long.

These sea glass suncatchers are made with sea glass made from recycled bottles have real driftwood toppers, each one different and unique from the next.

Choose your favorite color scheme: Aqua ombre, Royal Ombre, Green Ombre, solid, green or solid white.

Size:
Driftwood roughly 2" x 1"
Length is roughly 12"

Please get in touch if you have a request for multiples, these make lovely decorations for a wedding or a housewarming gift.