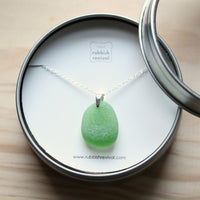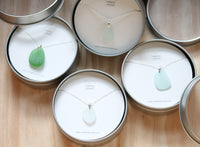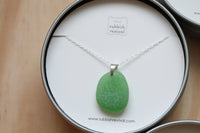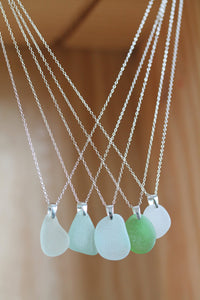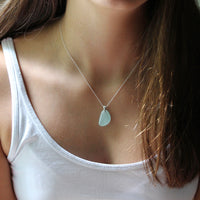 Sea Glass & Sterling Silver Necklace - Emerald Pendant
This sea glass and sterling silver necklace look elegant and effortless. We have hand drilled a genuine piece of sea glass, tumbled for years in the sand and salt water, and made it into a pendant. This pendant comes one an 18-inch sterling silver chain.
A beautiful gift for yourself or someone you love. This is packaged in a reusable tin and can be sent as a gift with a complimentary message. 
Feel free to contact us with questions or special requests.
Because we are using genuine sea glass, each piece is slightly different from the ones in the photo. No two necklaces are the same and have a lovely character all their own.
Other available colors are:
- Seafoam
- Light Aqua
- White
- Brown/Amber