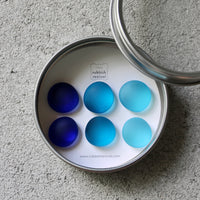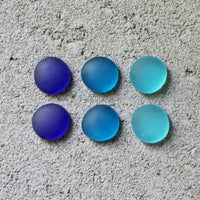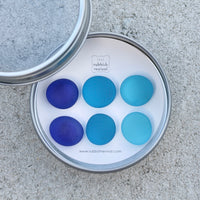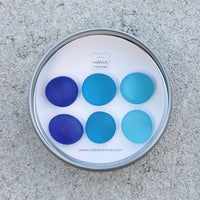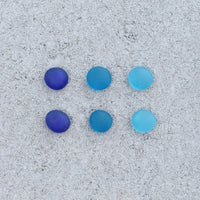 Glass Gem Magnets - The Blues
Beauty meets function.

This is a set of recycled glass gems in vibrant colors set on magnets. These will look amazing while being the strongest magnets in your home. I have tumbled the glass gems and attached super strong neodymium magnets -these will hold at least 15 sheets of paper! (I'm not a fan of wimpy magnets).

These come as a set. 6 magnets, 2 of each color ( Royal Blue, Bright Aqua, and Light Aqua) in a reusable gift tin.