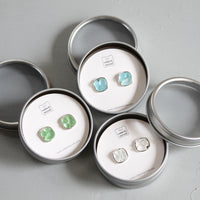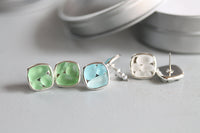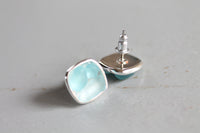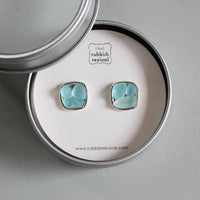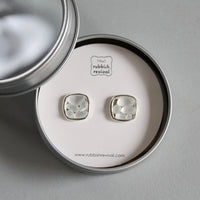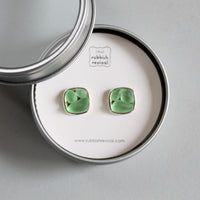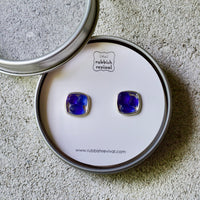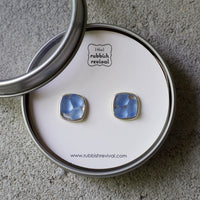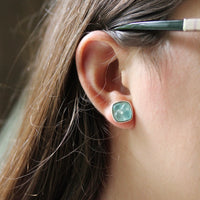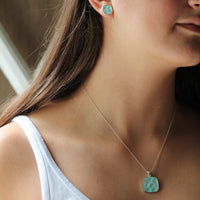 Sea Glass & Silver Mosaic Earrings - Post
These sea glass mosaic earrings are handmade can be worn casually or for a special occasion.
The bezel set earrings are silver plated and beautifully crafted. The sea glass is expertly set into the bezel, each piece carefully chosen based on color, shape, and size. The earrings are lightweight and comfortable to wear. The earrings are packaged in a reusable round tin, perfect for gift giving.
Choose from aqua, green, white, royal blue, and twilight sea glass.
*This listing is for the earrings only. Each pair is unique in its own way. The earrings you receive will be similar to the ones in the photo.
Please feel free to send special requests or questions. We do offer discounts on orders of 3 or more!