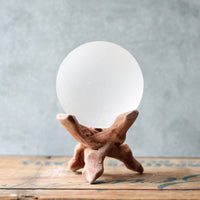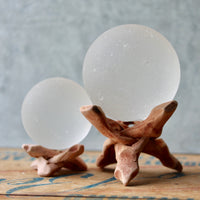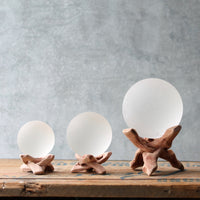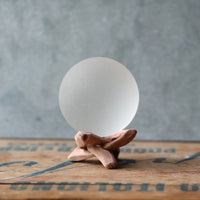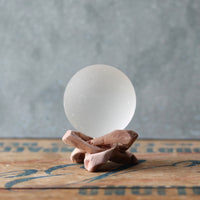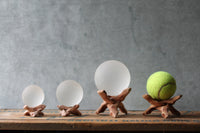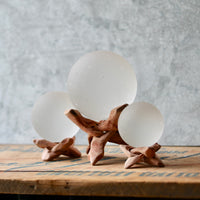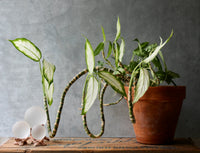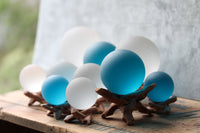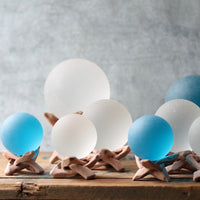 White Seaglass Ball
These white glass balls are made to look like real sea glass. This is the perfect gift for anyone who is captivated by the alluring light of sea glass. These are also great in an office, they have a very serene look and feel. Made of solid glass, these are fun to hold and have a nice weight.

LARGE BALL
Weight: 1.8 lb.
Size: ~2" diameter
(Slightly larger than a tennis ball)

MEDIUM BALL
Weight: 10 oz.
Size: ~2 1/2" diameter

SMALL BALL
Weight: 5.5 oz.
Size: ~3" diameter

All balls / orbs come with a wooden base.