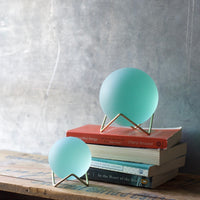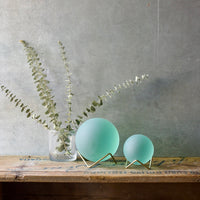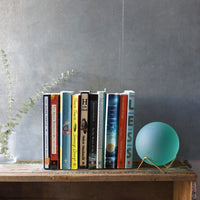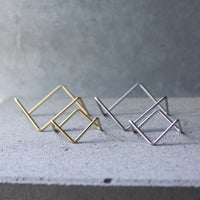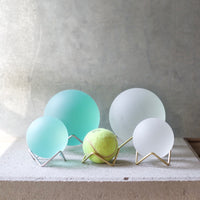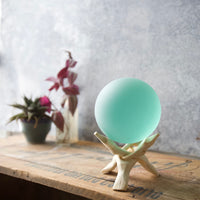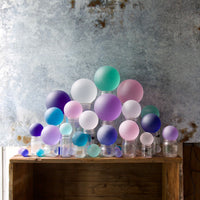 Seafoam - Super Jumbo Seaglass Ball w/ Driftwood or Geometric Metal Stand
This super jumbo seafoam glass ball is made to look like real sea glass. This is the perfect gift for anyone who is captivated by the alluring light of sea glass. These are also great in an office, they have a very serene look and feel. Made of solid glass, these are fun to hold and have a nice weight.
The Rubbish Revival Orbs are a best seller and make a fantastic gift for most anyone.
EXTRA-LARGE BALL
◆ Weight: 4lbs. 5oz.
◆ Size: ~4.7" diameter
All balls/orbs come with a carved driftwood or geometric metal base in matte gold or silver finish. This listing is for the Seafoam Super Jumbo Orb. Please reference the color chart in the photos for questions regarding the shade.
Please get in touch with any questions.
*These are very heavy as they are made of solid glass. This is not a child's toy and should be handled carefully as it could cause injury if dropped.