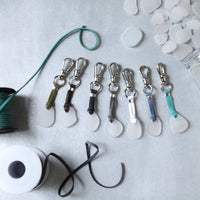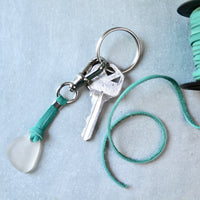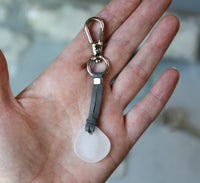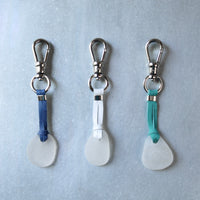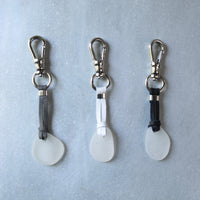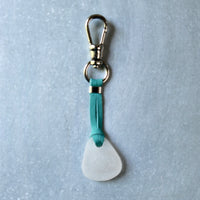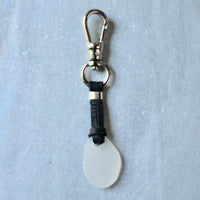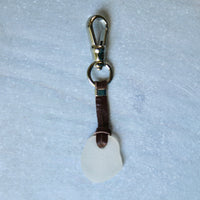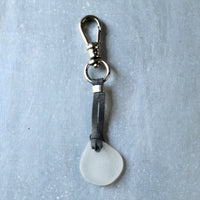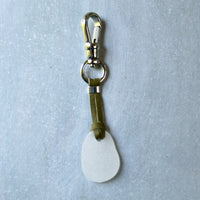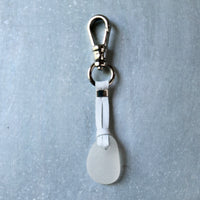 Sea Glass & Leather Keychains
These genuine sea glass and leather keychains are simplicity and quality craftsmanship at its best. A best seller with our customers, these keychains are made to last and come in a variety of pleasing colors. The weight is not too heavy but has a nice balance making it the ideal keychain.
Each piece of sea glass is handpicked from the beach and drilled in The Rubbish Revival studio in Massachusetts. Made with your choice of leather;
- Aqua
- Indigo (blue)
- White
- Olive
- Grey
- Chocolate
- Black
Keychain Length - 3.5" (90mm)
Sea Glass - 1" x 1 - 3/4" (20mm - 25mm)
While each piece of sea glass is unique and different, these are considered high-grade sea glass, or jewelry quality sea glass. The one you get will be similar to that of the photo. The size of the pieces of glass we use for these keychains is about 1" x 1 - 3/4". Each keychain measures 3.5" in overall length.
These make a wonderful gift for anyone, especially those who love the ocean and want a daily reminder of spending time by the sea. Please get in touch with special requests or discounts of orders of multiples. These make wonderful bridesmaid, wedding, or birthday gifts.